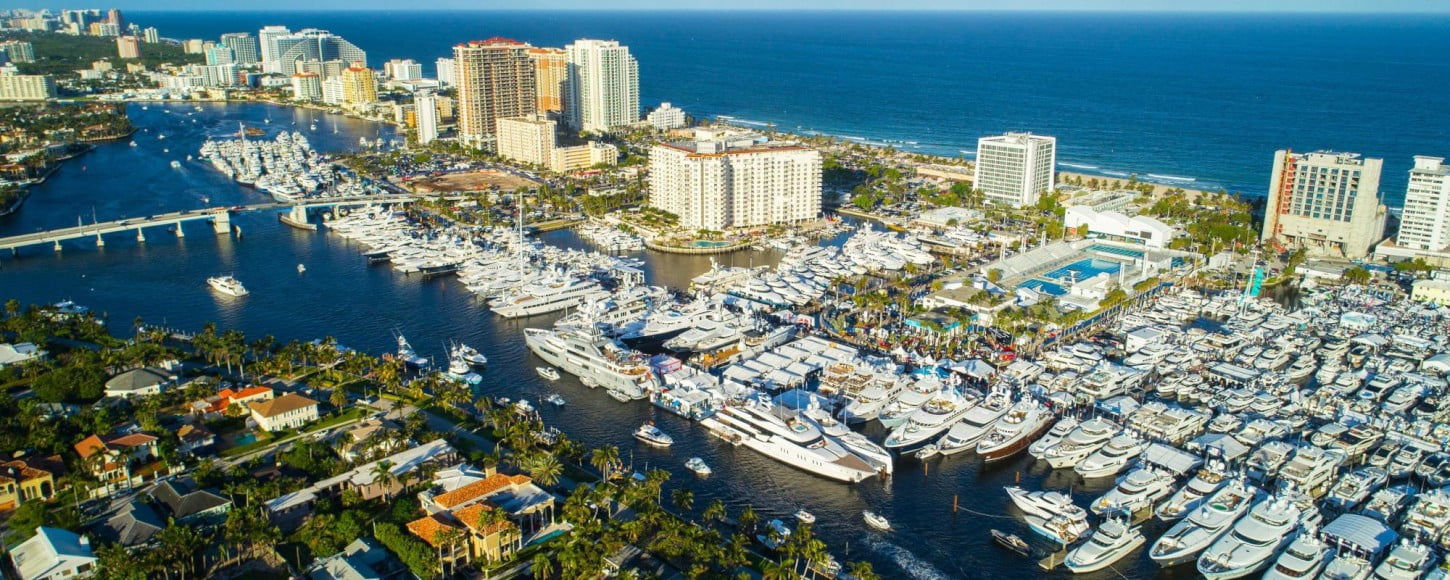 Boat show season is off to a great start this year despite the pandemic. Some gorgeous new yachts have made their European premieres in Cannes, Monaco and Genova. Now it's time to unveil them in Florida. As you prepare for the 2021 Fort Lauderdale International Boat Show, here is a quick guide to help you plan a great visit.
1. When to Go
The 62nd annual Fort Lauderdale Boat Show will be held from October 27 to October 31. The event starts at 12:00 pm on opening day, 10:00 am on subsequent days, and visitors are welcome until 7:00 pm. 
It's a major international yacht industry event that will cover a total of seven different locations: the Bahia Mar Yachting Center, International Swimming Hall of Fame Marina, Las Olas Marina, Fort Lauderdale Hilton Fort Lauderdale Marina, Pier Sixty-Six Marina and, Superyacht Village at Pier 66 South and the Greater Fort Lauderdale - Broward County Convention Center.
Don't have tickets yet? You can purchase tickets online.
2. What to See 
The boat show in Fort Lauderdale has always been a popular event because of the wide range of boats, tenders and toys on display. From cabin cruisers and sport cruisers to catamarans, jet skis, innovative water toys, luxury yachts and custom vessels…there is no shortage of variety. At the 2021 edition, visitors will also be treated to a spectacular exhibit of vintage and one-of-a-kind cars. 
3. Who to Visit
You should definitely plan to stop by the Dyna display - located at Bahia Mar G Dock-  as the shipyard will have a new version of the popular 63' Flybridge making its American debut. 
You will have the opportunity to experience the spacious layout and ample deck areas of the new 63' firsthand.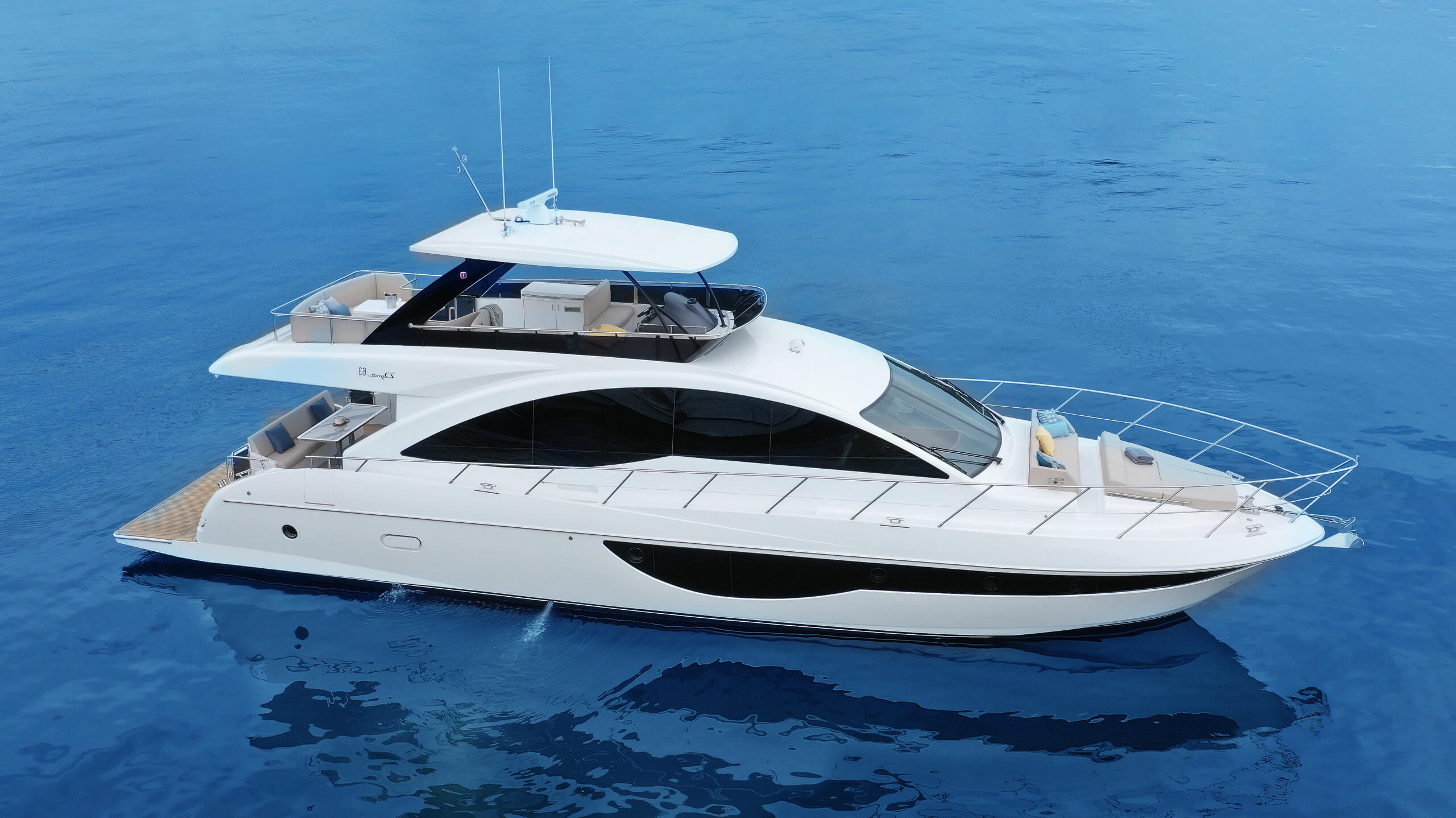 Since Dyna is dedicated to creating truly bespoke yachts that reflect the boating preferences and personal style of each owner, the most recent Dyna 63 F features a roomy flybridge ideal for entertaining, offering both shade and sun, an outdoor kitchen with a barbecue grill and lounging area for all to enjoy with the captain.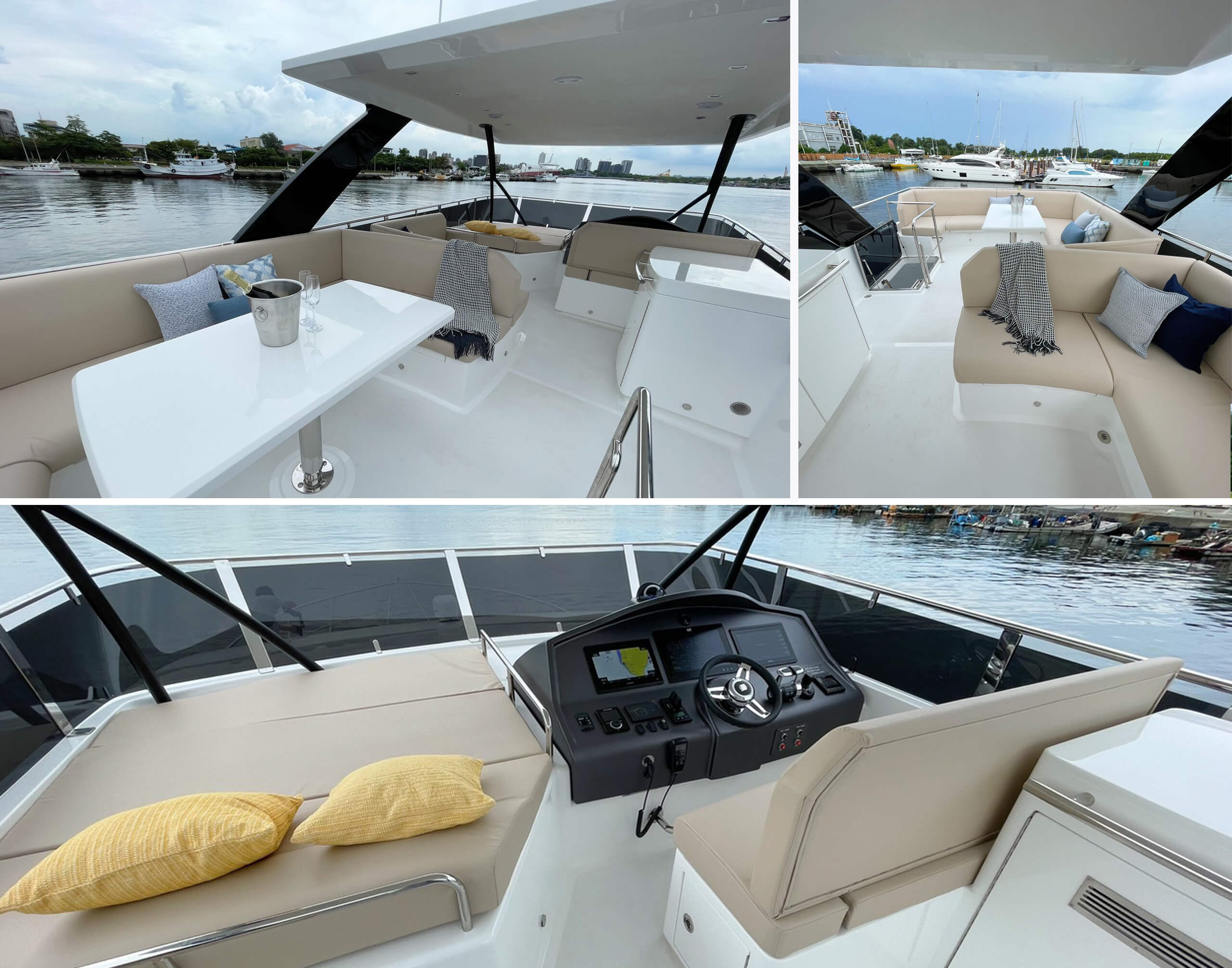 On the main deck, the cockpit and salon also offer choices in entertaining friends and family. The glass entrance from the salon to the aft deck delivers an ideal alfresco dining experience to complement the main galley, fully equipped with American appliances plus a full-height refrigerator. 
The interior spaces are skillfully designed to create a restful and intimate vibe, combining aesthetics with function.  Natural wood, leather, and top-quality decorative features are found throughout the vessel, creating a relaxed atmosphere of minimalist luxury while incorporating a full-beam master cabin with an ensuite head plus two spacious cabins and heads.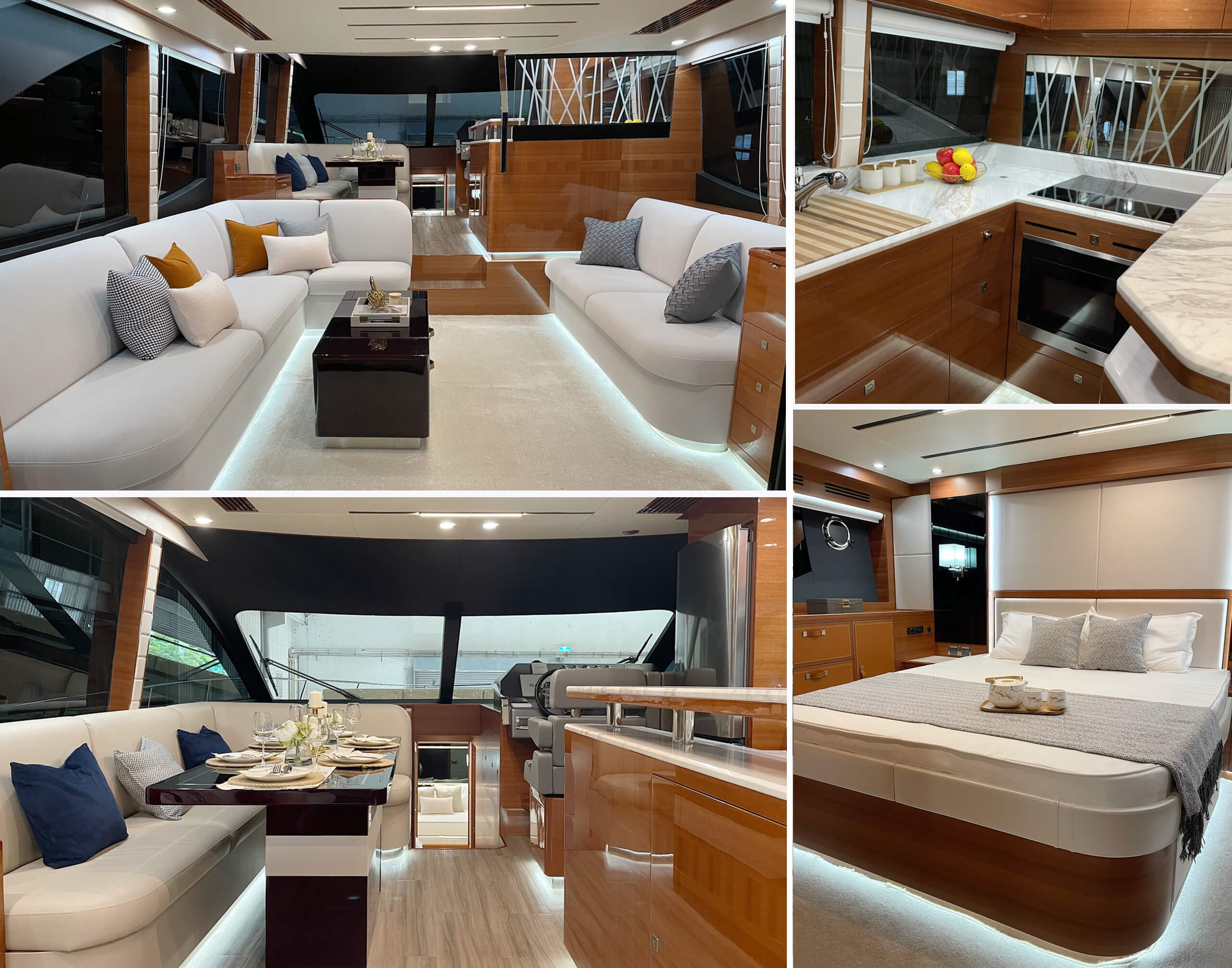 Powered by twin CAT C12.9 1000HP engines the 2022 Dyna 63 Flybridge is at once comfortable in her handling, her ride, and capable of extended cruising.
This vessel was designed for the boater who wants to grow from 40-50' to include more guests while still enjoying the option to captain his own boat.  For longer or larger trips, spacious crew quarters for 2 are provided which can also double as a guest cabin while the owner has the helm.  The Dyna 63 Flybridge can fit on most backyard docks and suits the needs of a single captain or owner-operator.
4. Where to Eat
At the 2021 Fort Lauderdale Boat Show, visitors will have fresh, locally sourced gourmet dining options for a change this year. If you're looking for a great place to dine with friends and colleagues outside of the event, we recommend: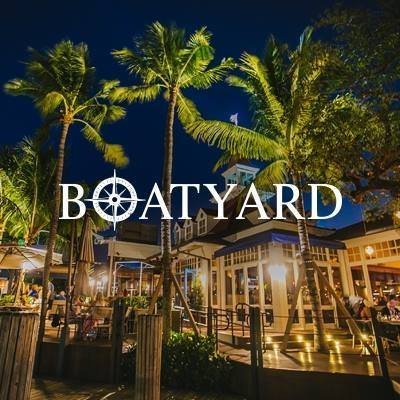 Boatyard - This aptly named seafood restaurant is located close to the main FLIBS pavilion. Here, you can enjoy great cuisine while looking out over the marina. They also have a dock-and-dine option.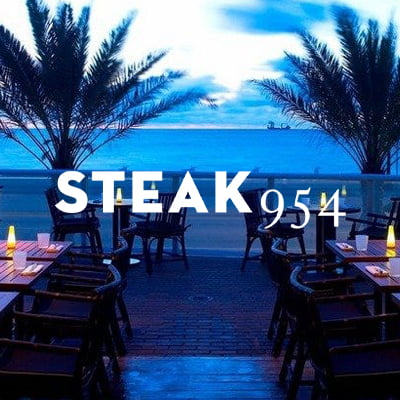 Steak 954 - Listed as one of America's top 40 steakhouses, this is a great spot in Central Beach. It's a sleek, modern steakhouse situated right on the Fort Lauderdale waterfront.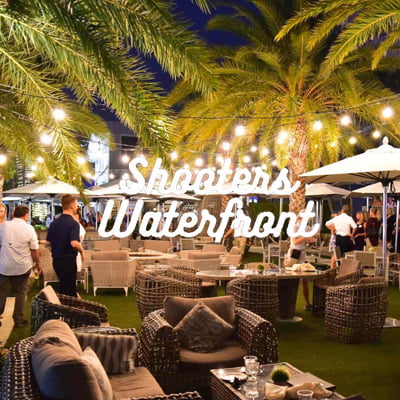 Shooter Waterfront - For that luxury yacht feel, try dining here. It's located farther north of the event area, but it's worth the hike for waterfront views, fresh seafood and signature cocktails. 
4. How Safe is the 2021 FLIBS edition? 
"In 2020, Informa was able to host an incredibly successful event that exceeded industry expectations despite the pandemic, and we anticipate that the 2021 boat show will raise the bar even higher for boating exhibitions"  said Andrew Doole, President of U.S. Boat Shows with Informa Markets, who produces the Fort Lauderdale International Boat Show.
Tips for making the most of FLIBS 
Plan ahead. Check the show's website and Informa's AllSecure

health and safety standards

designed to create a remarkable visitor experience while prioritizing the safety of all attendees, exhibitors, crew members, and staff.

Attendees are requested to wear a mask.

Make a list of the booths and displays you want to visit. Some exhibitors may choose to show by appointment only, and attendees should be prepared for that — especially for boat tours.

If you have a boat in mind that you'd like to preview, call the dealer and make an appointment ahead of time. If you are interested in touring the Dyna 63 Flybridge you can schedule a private viewing here

. <

link landing page
As if that's not convincing enough, FLIBS exhibits will span 3 million square feet and more than 1,000 companies in attendance. There will be 6 miles of floating docks lined with a total of 1,500 luxury yachts, motor cruisers and tenders.